In this post I want to write about the new trends in bathroom design. I try to be brief and just show you some pictures of beautifully designed bathrooms that I found while surfing the Internet.
Wall mounted faucets are one of the interesting features in the new bathrooms:
Under-mount basin is not very new but you have more options today for this type of sinks; from traditional hand painted to simple square ones.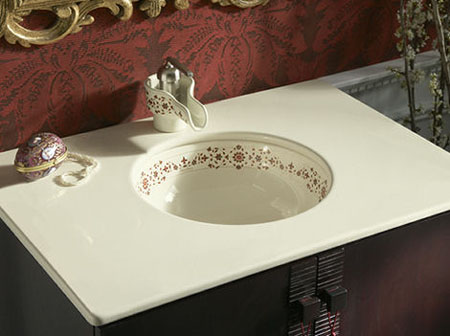 Legless cabinets are replacing the older style vanities. When you decorate a room, choosing a skirted sofa makes the room more traditional. The same for vanity; going with footless cabinet not only makes the room visually bigger, it also gives a modern feeling to the room.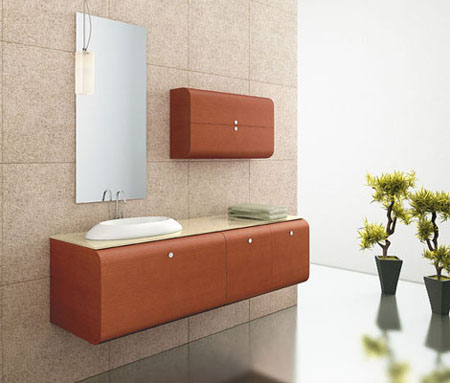 Free standing tubs are back in simple minimalist shapes!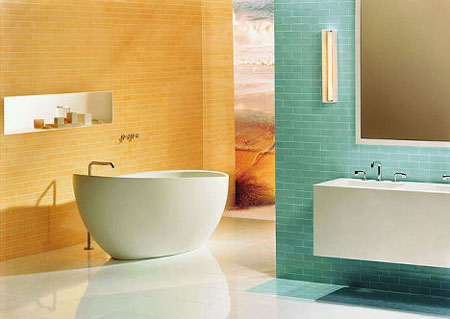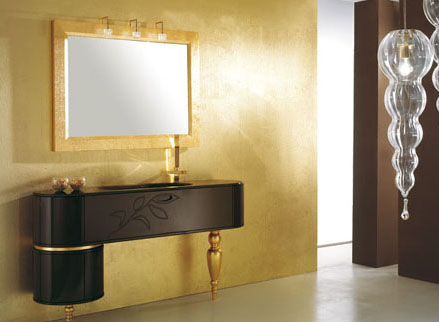 Frame-less shower doors look great. It looks even greater when the glass is not all the way to the end of the tub.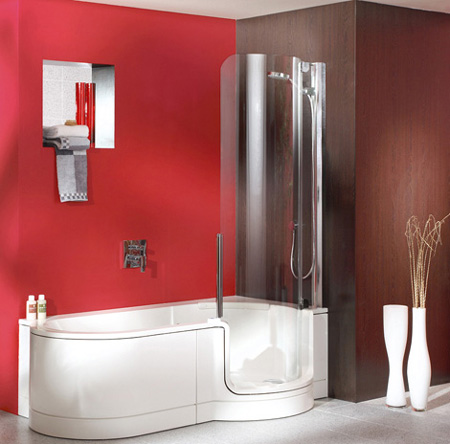 Acrylic basins  are available in different shapes. I think acrylic square sinks look sharper than porcelain ones.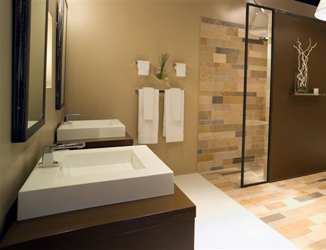 Bright colors can be used in a washroom as you may also see in other rooms beside the black and white colors! In the following picture, The designer has beautifully combined the traditional  and modern material together. Painting the wall in this bright pink has given a unique look to the room.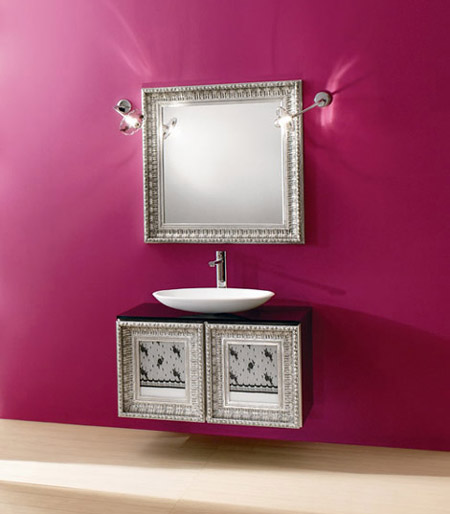 If you look for an elegant bathroom, wallpaper or patterend tile would be a good choice for the wall. These damask tiles look even better up close!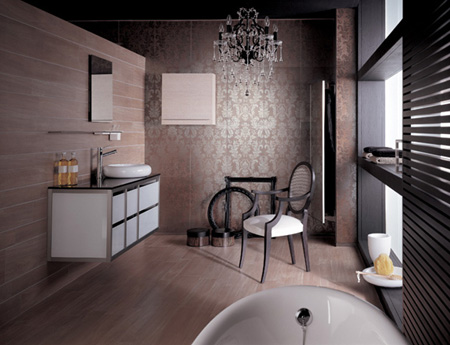 Last but not least; my favorite bathroom design for valentine: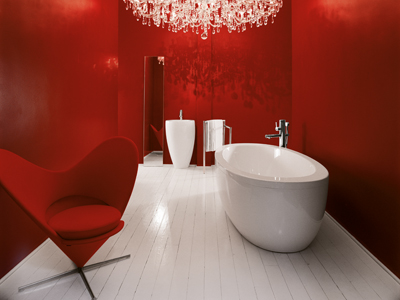 Happy valentine's day!