I see many beautiful patterns every day. Some times I just want to cut a piece of beautiful designed fabric and frame it. Pattern plays an important role in the room. We can break the ice in a room full of straight lined furniture using a curly pattern or give some logical character to a very relax room using a geometric pattern.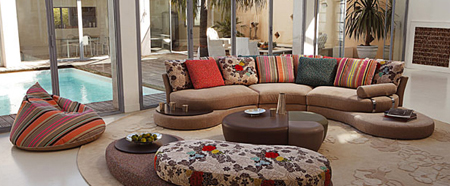 My favourite living room by Roche Bobois
In case your taste is very minimalist you may hesitate to use any pattern in fabrics as some people see the patterned upholstered pieces as clutter in the room. Go with plain fabric for sofa, love-seat and chairs but keep in mind that every room needs pattern and texture unless it gets too boring. You can always add pattern in accent pillows or artworks or area rugs.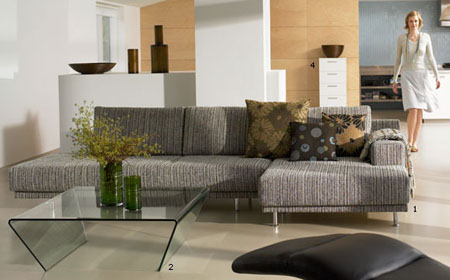 Living room by Boconcept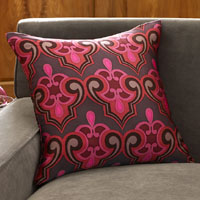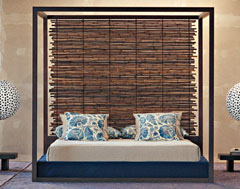 Using a patterned wood in the room is one of the new trends for minimal decorating. Zebra-wood can be used for furniture or built-in pieces in the room such as kitchen cabinets. Natural walnut is another wood you see a lot these days. Natural grains in the wood can add a nice pattern to a clean plain room.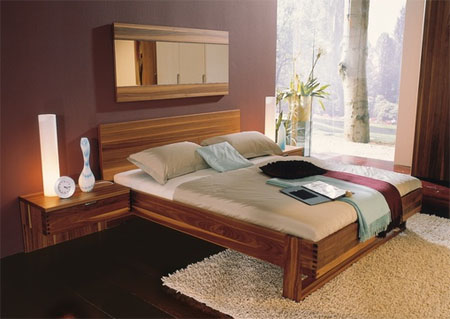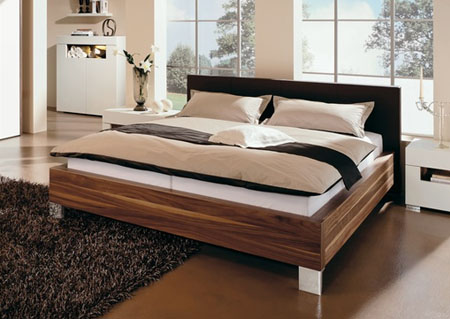 Bedrooms by hülsta 
Using stones with bold pattern as one of the finishing material would be a nice choice to add pattern or texture to the room too.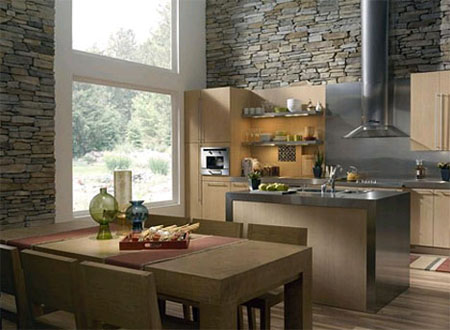 If your style is more traditional, you may like damask, toile,  paisley or floral pattern. Wallpaper is another way to add interesting pattern and lines to your room.

Big patterns are in for home decoration the same as what you see in clothing fashion. For modern style I would go with one big pattern in the room but in traditional and country style, combination of small, medium and large patterns would be nice.
Here are my tips for today:
Take a look at your room, if every thing is geometric, add a piece with curly pattern to the room to make it more inviting and relaxed.
If you have more than one big pattern in the room, they will fight against each other. Keep one and replace the others with smaller pattern.
By repeating some pattern in your room you can give it a theme.
If you are renovating or choosing background material for your new home, combination of plain and patterned will be a good choice.
I finish my post with sharing another interesting design with you. Combination of different patterns and colors in this room has made it very cheerful and inviting!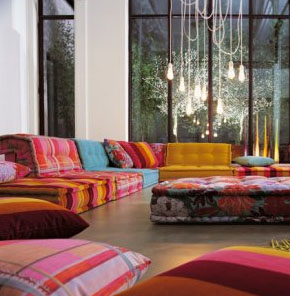 Designed by Roche Bobois