One of my friends had asked me about some tips for colorblind people who want to decorate their home. I actually never thought about that before. How can you see colors differently and decorate your home in a way every body thinks it's beautiful, including you and others…
Here are my suggestions:
If you are totally color blind (monochromacy – complete absence of any color sensation) forget about the colors and go with black and white. You can still decorate your home nicely with black and white color scheme.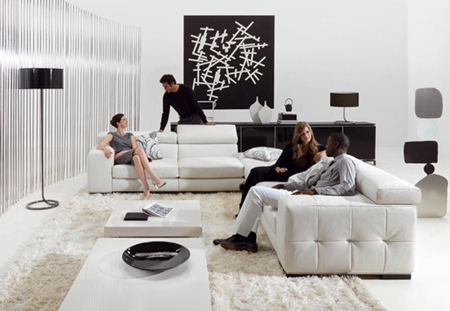 Black & white living room by Natuzzi
If you make occasional errors in colors names, you better decorate your home in monochromatic color scheme. Choose your favorite color and use different shades of the same color  in the room. Even if your favourite color is blue and you see it as green, as long as you use harminious colors, it will look good no matter what color it is.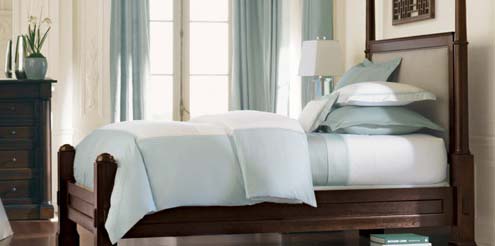 Bedroom by Restoration Hardware
John Saladino said: "In choosing colors…follow nature's lead."
If you choose the combination of colors you see in nature, it's like hiring a designer who has a good eye for color. No matter what color you call it, It looks good in every body's eyes.
All colors are beautiful. It is their combination that can make a huge difference. Even if you are not colorblind but don't have a good eye for colors, try not to make it too complicated. You can add as much neutral colors as you wish to your room, such as beige and brown. But mixing too many colors without following the design rules can end up in a chaos.