Following my last article about mixing traditional & modern design, here I want to share with you some of cool mixed designs (eclectic design) that I found through Internet.
In the following picture, we see the classic designed sofa (made by Natuzzi) in a modern setting room. We can reupholster the sofa with damask pattern chenille instead of red leather and it will easily fit in a traditional style living room.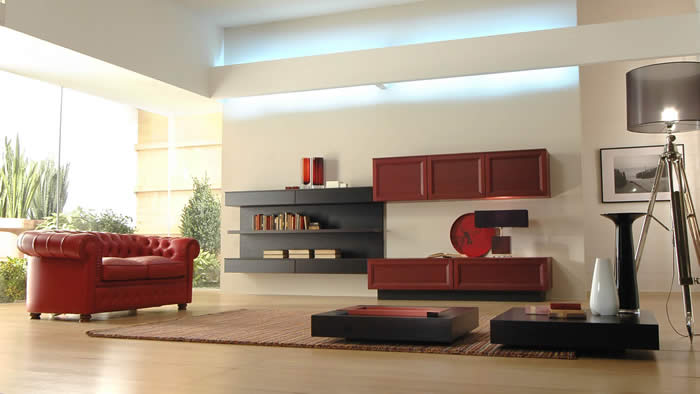 Here is a bathroom designed by Nucleo: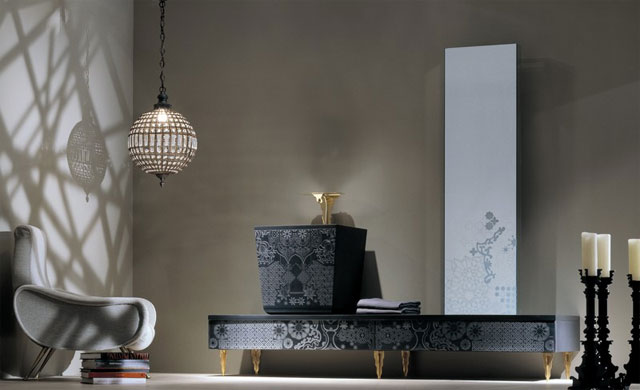 I came cross the following pictures while looking at livingpod.com. These rooms are nicely decorated in modern baroque style.
The first picture shows us how we can modernize the traditional designs by simplifying the lines and choosing the modern material.
In the second photo, we have the combination of modern and traditional items all around the room. Using 3 different classic chairs around the dining table, a traditional chandelier and baroque pattern on the ceiling brings elegance and luxury to the minimal modern room.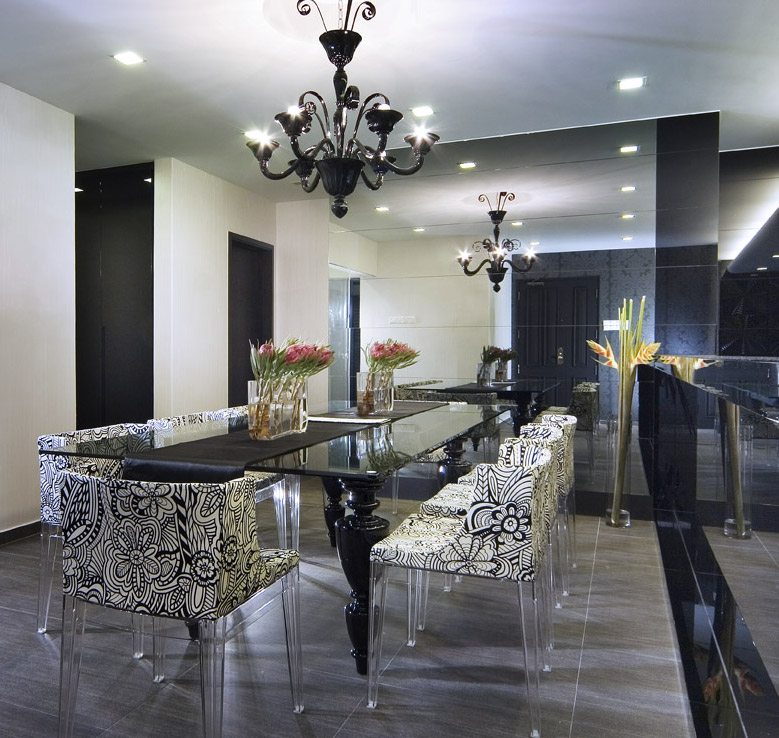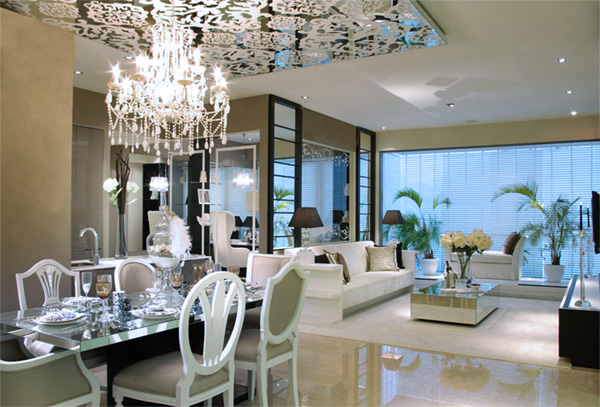 In all the rooms above, color plays an important role to unify the different styles. These pictures are good  examples of mixing modern and traditional styles to create beautiful rooms which most people are afraid of.
Be sure that there is no limit for creativity in design as Dorothy Draper said: "I believe in doing the thing you feel is right. If it looks right, it is right."